WELCOME!
By consulting our office, you're taking an exciting first step toward better health. We hope to accomplish 2 things during your first visit:
Make you feel as " Comfortable as Family " when in our office
Provide HOPE during our examination in determining how we can help improve your health
Chiropractic care is different. It is this difference that offers new ways to get well ans stay well. We've helped a wide variety of people and look forward to helping you.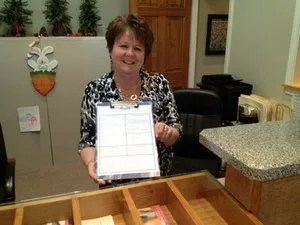 HERE'S WHAT TO EXPECT ON YOUR FIRST VISIT
You'll meet directly with the doctor after filling out some brief paperwork describing you, your health, your health history and your health goals. Most of which can be downloaded here.
We conduct the initial consultation so that we both get to know one another
Next we will conduct a thorough examination (orthopedic, neurological, chiropractic, postural and functional exams) to uncover the possible cause(s) of your health problem. The exam is thorough and will put you at ease.
To further determine if we can help you, we perform two more in office tests using Advanced Technology to assess nerve functions and muscle symmetry.
We will advise you if any type of diagnostic images (X-rays, MRI, CT scan, etc) will be needed to complete your examination.
After we explain what we've found and the conclusions we've reached we'll make our recommendations and offer you some choices
We set aside one full hour for our initial consultation and examination.